Early Years Foundation Stage
Welcome to Early Years
We are Team Barker!
In Foundation Stage the staff working in our class are: Miss G Barker, Mrs V Horner, Mrs P Newcombe and Miss N Appleby.
Have a look at what we are going to learn in the first half of the Autumn term.
This half term our theme is ' Wonderful Me- Friends and family.'
Have a look at what we are going to be learning..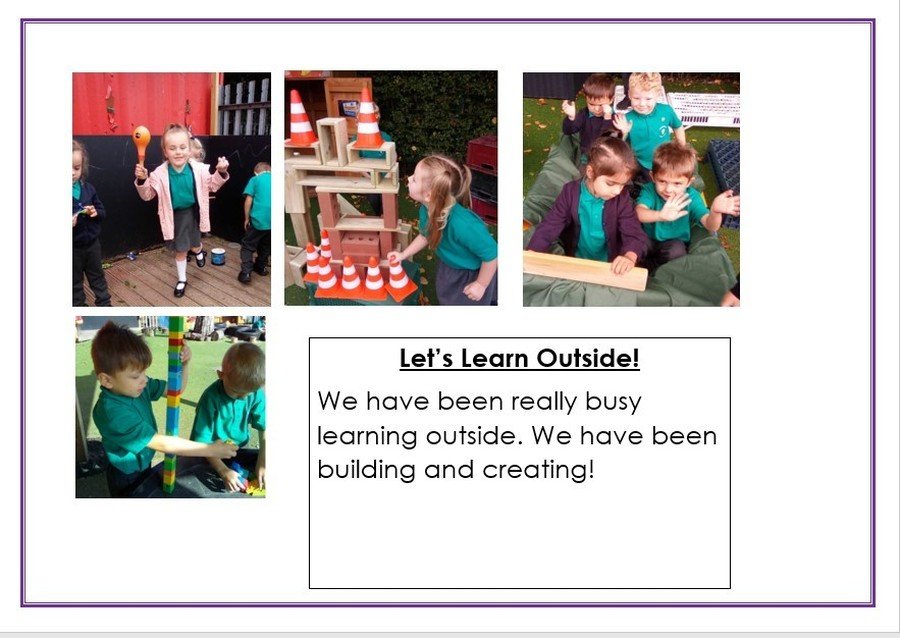 Week 3
This week we have been learning all about our families. We have learnt the different names of the people in our family. We have also begun to think about what special role each of our family members have. We spent time creating pictures of our families. In Maths this week we have focussed on colours and counting objects to 10. We enjoyed using the maths equipment to pretend to be shopkeepers to get our friends to buy the correct amount of items. We have also started our phonics this week. The Reception children have tried hard with saying and writing their sounds. The Nursery children have enjoyed hearing and identifying sounds in our outdoor environment on our environmental walks. Another fantastic week of learning Team Barker.
Golden Book
Well done Frankie and Nataniel for a brilliant week!
Week 2
What a busy week! This week we have learning all about what makes us special. We read the story 'What Makes Me a Me.' We then began to think about what why we are special. We have also learnt some new words 'same' and 'different.' We then had fun finding things which are the same and different about us. We have also done some fantastic paintings using the mirrors to help us think about what is special about us. We have also had fun inside and outside completing challenges. Our favourite challenge was the obstacle course outside.
Golden Book
Well done Oliver N and Hallie for an excellent week and some fantastic learning.
Week 1
We have had a brilliant start to the school term. This week we have been focussing on building relationships with each other in class and exploring our new environment.
We have been very busy learning all about the ' Colour Monster' and the different emotions we might feel. We have had lots of fun making monsters in lots of different ways.
Overall a super start back! Well done Team Barker!
Golden Book
Well done Kye and Isabella for all your hard work and super attitude to learning this week!
Nataniel won 'Star' to take home this weekend. We cannot wait to find out what he has been up to!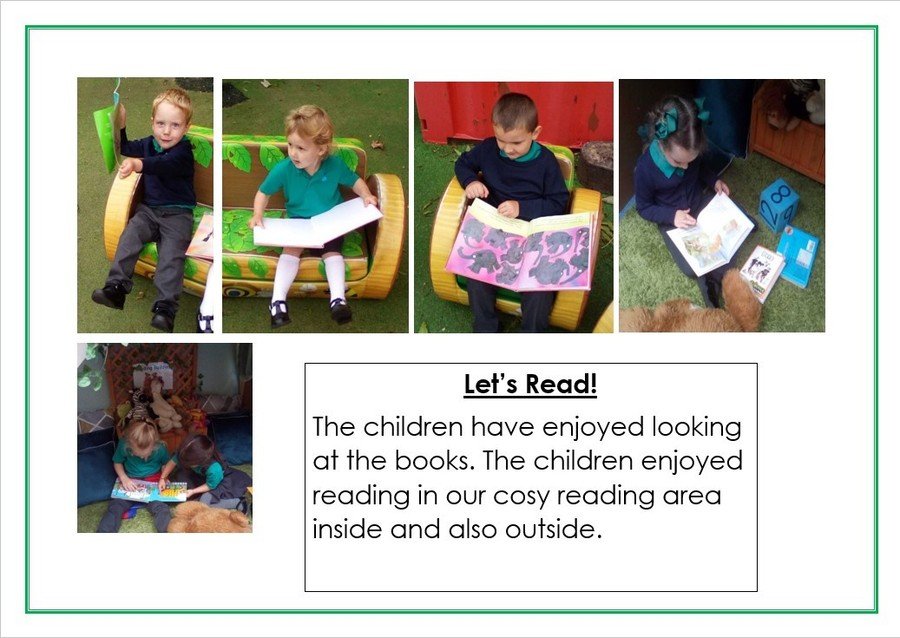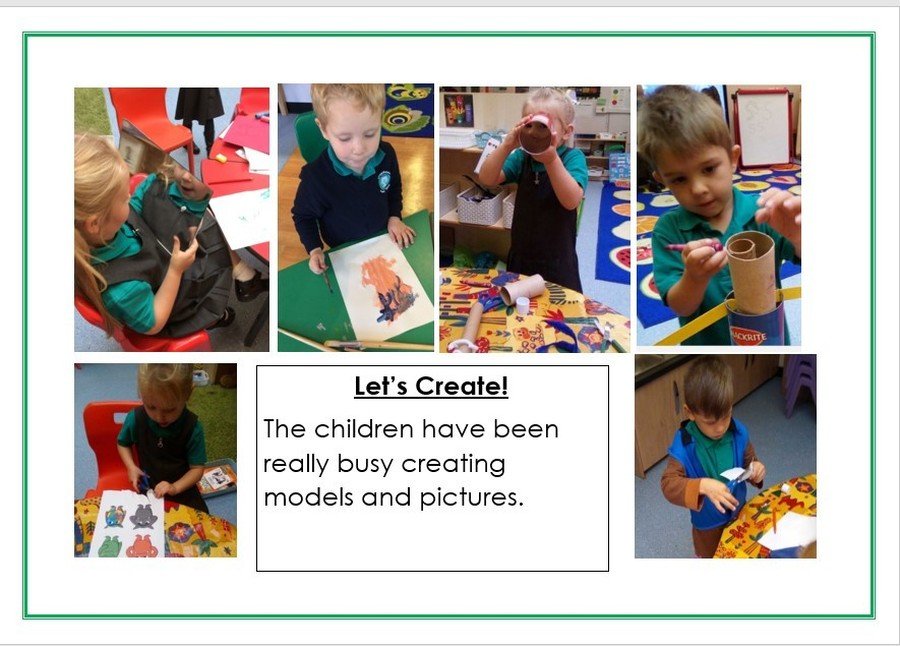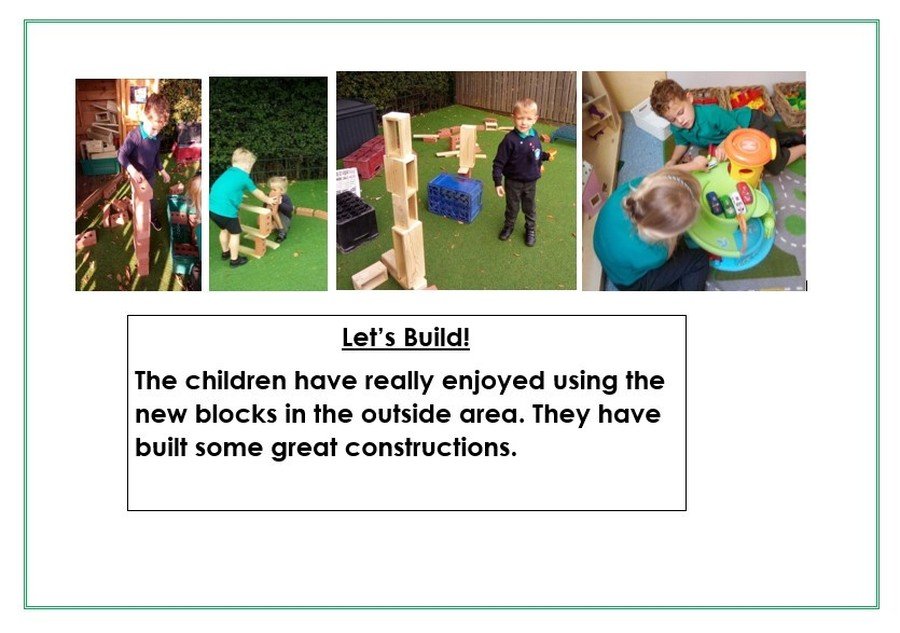 How can I help my child at home?
50 things to do before you're Five has some fantastic ideas of activities and places to go! There is also an app you can download.