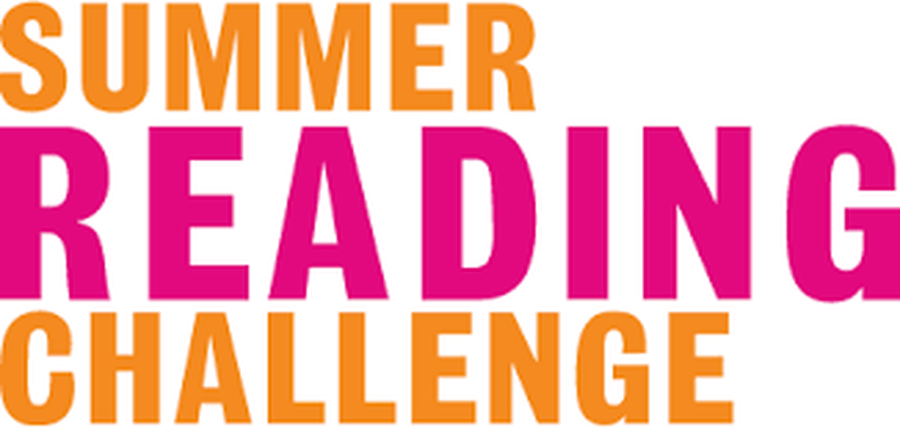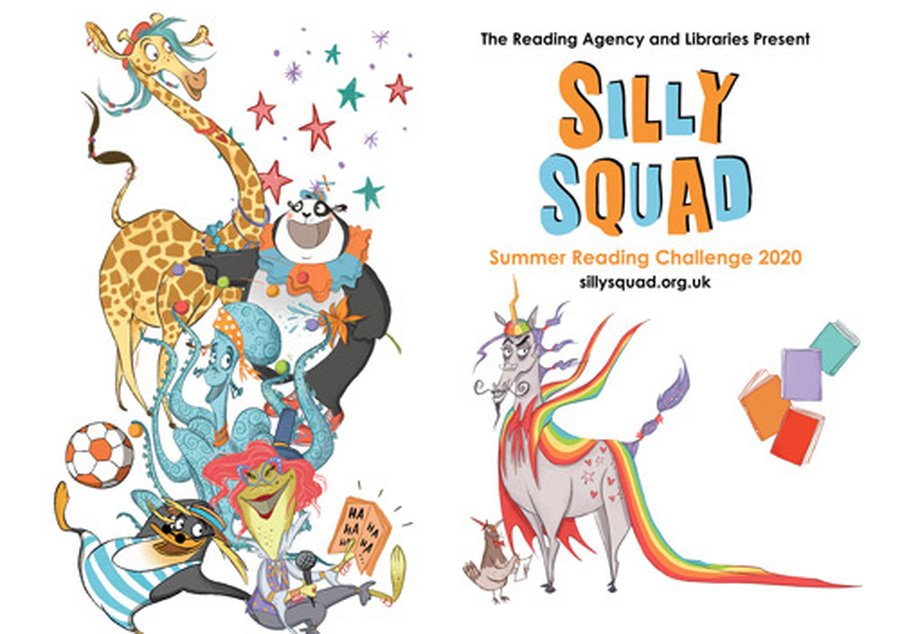 Dear Children, Parents and Carers,
As part of Streethouse Primary School's ongoing Reading for Pleasure campaign, we would like to invite you all to the Summer Reading Challenge 2020. This popular initiative is presented by The Reading Agency and funded by Arts Council England. The aim is to encourage children between the ages of 4 and 11 to set themselves a reading challenge to prevent the summer reading 'dip'.
Each year the Challenge, delivered with the support of public libraries motivates over 700, 000 children to keep reading to build their skills and confidence. With the disruption caused by COVID-19 and the impact of social distancing on schools and public libraries, the 2020 Challenge will launch as a digital activity. The official launch day was Friday 5th June. It is free to access and features games, quizzes and downloadable activities to encourage children and their families to enjoy reading related activities at home.
With school life disrupted and many children missing the company of their friends, this year's fun-filled Summer Reading Challenge will be all the more vital as a way of helping parents and carers find fun, family-friendly activities, maintain literacy levels and create a safe space for children to connect with their peers.
Click here to join the Silly Squad https://summerreadingchallenge.org.uk/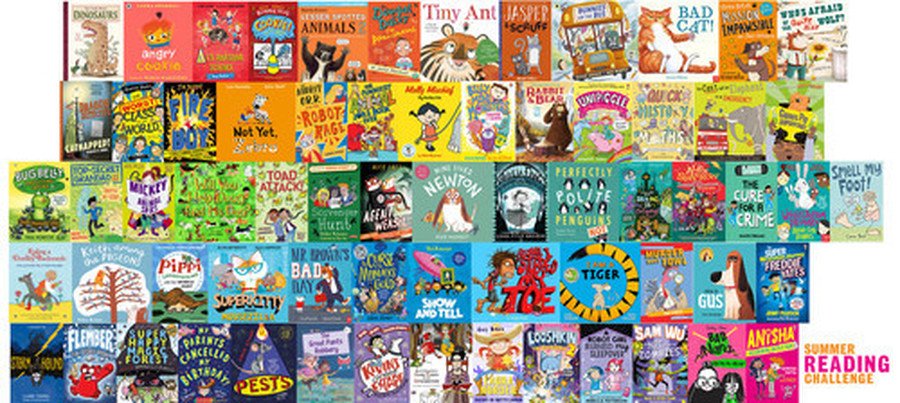 How to Access Books
We know that due to the Covid-19 crisis, finding books to read for your Summer Reading Challenge won't be as easy as popping into the library. Although library buildings are closed at the moment, libraries can still help you find books to read through their virtual services and e-lending platforms.
Borrowing books from your library
Our friends at CILIP (check out the National Shelf Service on YouTube) have put together this quick guide to help you get started. You can join your local library remotely and access lots of wonderful e-resources, including books, audio books, comics and magazines.
Visit your local authority council website where you will find a link to the library service.http://www.wakefield.gov.uk/libraries-and-local-history/digital-library

From the library service website, look out for the link to your library's e-resources

Here you should find joining information to sign up to the library and access their e-lending services.

If you have any problems, you can contact your local library authority directly – they are still working remotely!
Websites and apps
You can also go directly to these e-book lenders and sign in with your library information
BorrowBox
With the BorrowBox library app, you can browse, borrow and download amazing titles by your favourite authors from the comfort of your own home or when you're out and about. Get the app today from your App Store or Google Play and start enjoying incredible eBooks and eAudiobooks straight away via your local library.
OverDrive
OverDrive is the leading digital reading platform for libraries and schools worldwide. We deliver the industry's largest catalog of ebooks, audiobooks and other digital media to a growing network of 43,000 libraries and schools in 70 countries. Users access OverDrive library services via our award-winning app Libby.
RB Digital
Enjoy the Summer Reading Challenge with your local library http://www.wakefield.gov.uk/libraries-and-local-history/digital-library
Supporting local bookshops
Hive
Hive is an ethical online retailer, selling Books, eBooks, DVDs, Music and Gifts. We love the high street, and most of all we love bookshops! We are proud to support an Independent bookshop in our network with a percentage of every single sale we make on the site. You can order online, and collect your orders in your local shop, or delivered direct to your home, either way the shops still benefit from your purchase.
Re-read a book from home
You can also read books you already have at home and add them to your Summer Reading Challenge profile – the most important thing is that you are reading and having fun!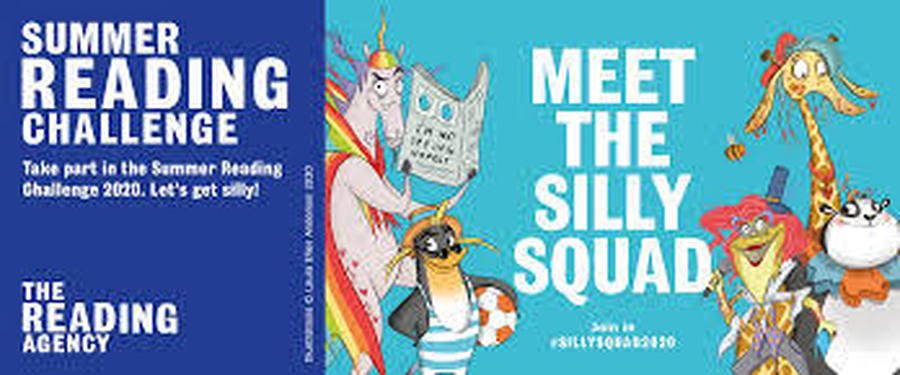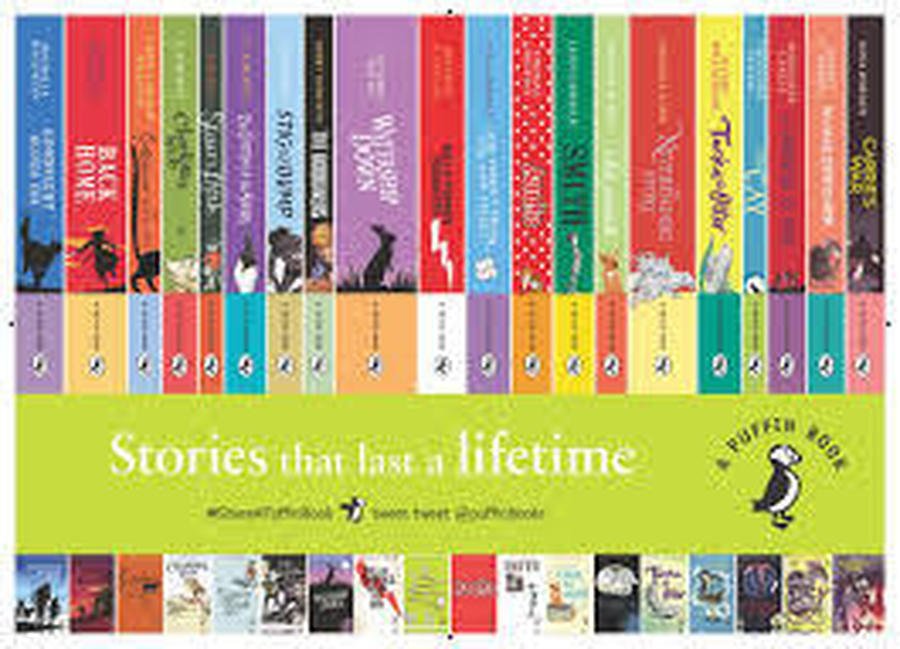 Twinkl and Puffin Books have made lots of their resources available free online.
There are lots of comprehension and reading clips to watch. Just click on
the link here https://www.twinkl.co.uk/l/fpf67